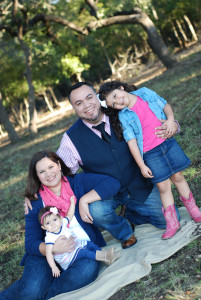 My name is Fabian, I'm Hispanic and I live in Austin, TX with my wife and two kids. My wife and I got gazelle intense (mad about debt) when we got married in September 2007 and now we are debt free, everything but the mortgage.
In January of 2016, my wife and I looked at each other and said, "Let's pay off our mortgage". I said okay, so now we are on our way to pay off the mortgage in 5 years.
I'm Debt Free Hispanic and I don't borrow money! I also follow Dave Ramsey's Baby steps.
We screamed live on air with Dave Ramsey.
My wife just completed her doctorate degree and she graduated DEBT FREE! Sallie Mae never moved into our home.
My wife and I learned what the rich know, and that's to invest in assets that go up in value or that bring in a long-term residual income. This is why we drive paid for used vehicles and spend our money on education and starting businesses.
Are you ready to become debt free? Lets journey together toward financial FREEDOM!